Borderlands 2, i salvataggi di PS3 e PS Vita diventano compatibili
La patch rilasciata oggi per Borderlands per PlayStation 3 introduce il supporto ai salvataggi cross-platform con PS Vita.
In vista dell'uscita di Borderlands 2 per PS Vita, già disponibile dai primi di maggio soltanto in bundle con la console portatile di casa Sony e in arrivo in versione stand-alone il prossimo 28 maggio in Europa, 2K Games ha annunciato che i salvataggi della versione per PS Vita e quelli di PlayStation 3 saranno compatibili, permettendoci così di iniziare una partita sulla console portatile e finirla sulla console di casa, e viceversa, in totale libertà.
Per rendere i file di salvataggio compatibile, però, è necessario un piccolo aggiornamento per PlayStation 3, appena rilasciato: 112 MB, scaricabili già oggi, che introducono proprio il supporto ai salvataggi cross-platform.
@The_Renegade12 I was told today that it will come on Tuesday. The news felt more reliable/credible today than last time, FWIW.

— Randy Pitchford (@DuvalMagic) May 16, 2014
Non sappiamo se si tratta di una mossa programmata fin dal concepimento di questa versione portatile o se Gearbox Software e 2K Games abbiano deciso di velocizzare il rilascio della patch dopo le prime non felicissime recensioni della versione di Borderlands 2 per PS Vita, ancora affetta da qualche problema tecnico che, si spera, verrà corretto da aggiornamenti futuri.
Borderlands 2: immagini, video e data d'uscita della versione per PS Vita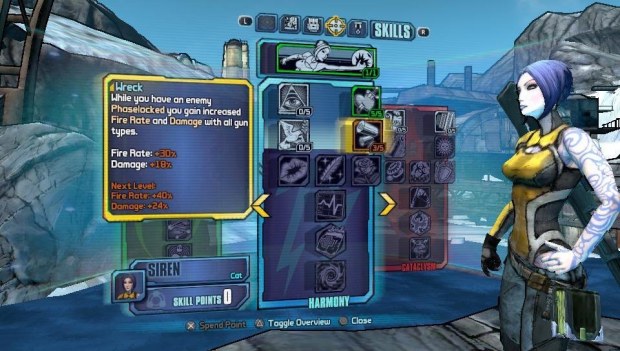 Borderlands 2 PS Vita update: PS3 owners can now transfer their save file to Vita & vice versa. Happy Vault hunting! pic.twitter.com/0ZHh2dahOk

— PlayStation (@PlayStation) May 19, 2014
La versione portatile di Borderlands, lo ricordiamo include già sei DLC: Captain Scarlett and Her Pirate's Booty, Mr. Torgue's Campaign of Carnage, Psycho Character Class, Mechromancer Character Class, Ultimate Vault Hunter Upgrade Pack 1 e il pacchetto Collector's Edition.
Se avete in programma di acquistare la versione per PS Vita - preordinabile su Amazon a 29,99 euro - correte ad aggiornare il titolo su PlayStation 3 e preparatevi a combattimenti e missione da affrontare in qualunque luogo vi troviate.
Via | GameSpot
Non dimenticate di scaricare la Blogo App, per essere sempre aggiornati sui nostri contenuti. E' disponibile su App Store e su Google Play ed è gratuita.