Ghostbusters: Sanctum of Slime si mostra in immagini e trailer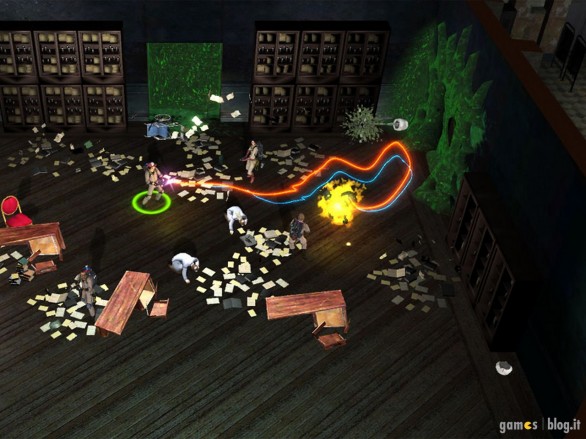 Dopo essere stato svelato dall'anticipazione di USA Today, Ghostbusters: Sanctum of Slime fa finalmente mostra di sé grazie ad alcune immagini e un trailer pubblicati dagli sviluppatori Behavior Studios. Insieme al nuovo materiale arriva anche la notizia dell'apertura del sito ufficiale del gioco all'indirizzo www.atari.com/gbsanctumofslime/.
Dagli scatti e dal video si intravede una visuale di gioco dall'alto di stampo classica, vista ultimamente anche in Alien Swarm, giusto per citare l'ultimo della lunga serie. Ricordiamo che il gioco verrà pubblicato durante la primavera 2011 su PC, PS3 e X360 solo attraverso digital delivery: al suo interno anche una modalità cooperativa.
Ghostbusters: Sanctum of Slime