NPD novembre 2010 - Call of Duty: Black Ops da record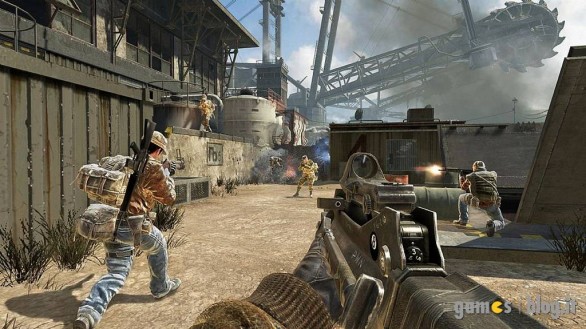 Call of Duty: Black Ops domina praticamente ovunque: a confermarlo i dati diffusi da NPD relativi al mese di novembre 2010, nel quale lo shooter in prima persona ha piazzato la bellezza di 8,4 milioni di copie diventando già così il settimo titolo più venduto di tutti i tempi.
A seguire l'ottimo Assassin's Creed: Brotherhood e l'immancabile Just Dance 2 a completare la top 3. Per quanto riguarda l'hardware invece, come da qualche mese a questa parte non ci sono dati ufficiali quindi bisogna ricorrere alle dichiarazioni dei produttori stessi: Microsoft parla di 1,37 milioni di X360 vendute (+42% su novembre 2009), mentre Nintendo ne reclama 1,27 per Wii (+0,8%). Non ci sono invece cifre ufficiali per PS3, che Morgan Stanley mette a 530.000 unità pari al 25% in meno rispetto allo scorso anno.
Dopo il break, la classifica delle prime dieci posizioni per quanto riguarda le vendite dei giochi.
1. Call of Duty: Black Ops
2. Assassin's Creed: Brotherhood
3. Just Dance 2
4. Madden NFL 11
5. Fable III
6. Donkey Kong Country Returns
7. Need for Speed: Hot Pursuit
8. Gran Turismo 5
9. NBA 2K11
10. Wii Fit Plus