Classifica di vendite Regno Unito: ancora primo Call of Duty: Black Ops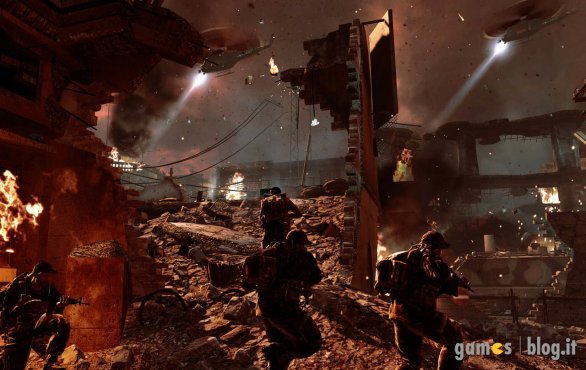 Ancora una volta è Call of Duty: Black Ops a occupare il primo posto della classifica di vendite settimanale relativa al mercato del Regno Unito, dando così allo shooter in prima persona sviluppato da Treyarch di diventare "Re del Natale", e non solo, visto lo straordinario successo che questo gioco ha avuto sin dalla sua uscita sulla piazza.
Un altro best seller come FIFA 11 resta stabile al secondo posto, mentre al terzo troviamo Need for Speed: Hot Pursuit, evidentemente dato per spacciato troppo presto dopo la discesa della scorsa settimana. Nel resto della classifica poco da segnalare, coi soliti noti a fare il balletto delle posizioni, favoriti anche dalle nuove uscite ormai ridotte quasi a zero in vista delle vacanze natalizie.
Dopo la pausa la top ten nel dettaglio per la settimana terminata il 18 dicembre.
1. Call of Duty: Black Ops (Activision)
2. FIFA 11 (EA)
3. Need for Speed: Hot Pursuit (EA)
4. Just Dance 2 (Ubisoft)
5. Assassin's Creed: Brotherhood (Ubisoft)
6. Gran Turismo 5 (Sony)
7. Donkey Kong Country Returns (Nintendo)
8. Medal of Honor (EA)
9. Wii Fit Plus (Nintendo)
10. Professor Layton and the Lost Future (Nintendo)
Via | MCV