Games with Gold: svelati i titoli di agosto
Strike Suit Zero, Crimson Dragon, Motocross Madness e Dishonored sono i protagonisti del programma di agosto dei Games With Gold
Dishonored è il piatto forte dell'offerta agostana dei Games With Gold di Xbox 360 e Xbox One
I vertici di Xbox anticipano di qualche giorno la fine del mese di luglio per annunciare i titoli che entreranno a far parte della promozione Games with Gold di agosto e che potranno essere scaricati gratuitamente dagli utenti Xbox 360 e Xbox One in possesso di un abbonamento Xbox Live Gold.
Xbox One


dall'1 al 31 agosto - Strike Suit Zero: Director's Cut

dall'1 al 31 agosto - Crimson Dragon
Xbox 360


dall'1 al 15 agosto - Motocross Madness

dal 16 al 31 agosto - Dishonored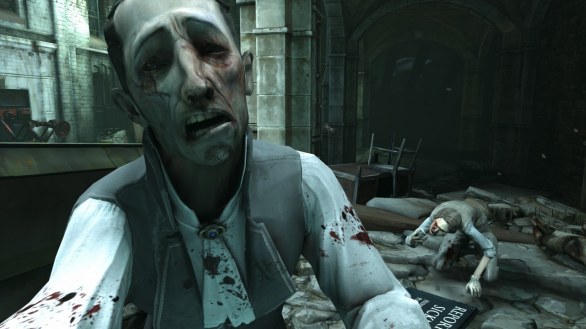 Leggi anche - Dishonored: la recensione
Il programma di agosto dei Games With Gold andrà così a riproporci lo splendido action-adventure degli studi Arkhane (ma "solo" nella sua versione base, sprovvista cioè dei contenuti aggiuntivi e dei DLC presenti all'interno dell'edizione Game of the Year), il divertente "simulatore draghesco" dei Grounding Inc., la versione Director's Cut dell'adrenalinico sparatutto spaziale dei Born Ready Studios (il primo titolo del programma ID@Xbox ad aver raggiunto lo store digitale di Xbox One) e il simpatico arcade racing su sterrato dei Bongfish.
In conseguenza dell'ingresso di Strike Suit Zero, di Crimson Dragon, di Motocross Madness e di Dishonored nella lista agostana dei Games With Gold, a partire dall'1 agosto gli utenti Xbox One e Xbox 360 non potranno più scaricare Max The Curse of Brotherhood, la Super Turbo Championship Edition di Guacamelee e Battleblock Theater: affrettatevi a scaricarli finchè sono gratuiti, quindi!
Approfondisci - Crimson Dragon: il nuovo update introduce il multiplayer e la difficoltà Insane