The Last of Us, presto due nuove mappe multiplayer gratuite per PS3 e PS4
Per farsi perdonare dai disagi provocati dal matchmaking del multiplayer di The Last of Us, i ragazzi di Naughty Dog rilasceranno gratuitamente due nuove mappe per PS3 e PS4.
Gli sviluppatori di Naughty Dog sanno senza ombra di dubbio come tenere in vita un titolo. The Last Of Us ha ancora molto da dare prima della naturale fine del suo supporto. E se si fa un gran parlare del film in lavorazione e di un ipotetico secondo capitolo che sarebbe al vaglio dello studio californiano, la recente uscita di The Last of Us Remastered per PlayStation 4 ha dato una nuova sferzata al fortunato titolo.
La modalità single player si è conclusa col DLC Left Behind, incentrato sulla giovane Ellie prima del suo incontro con Joel, ma la campagna multiplayer ha ancora molto da dare. I ragazzi di Naughty Dog hanno infatti annunciato che sono in lavorazione altre due mappe per il multiplayer, in uscita con ogni probabilità entro la fine dell'anno. Ma le novità non finiscono qui.
LEGGI ANCHE: The Last Of Us, l'evento live a Santa Monica ha svelato il finale alternativo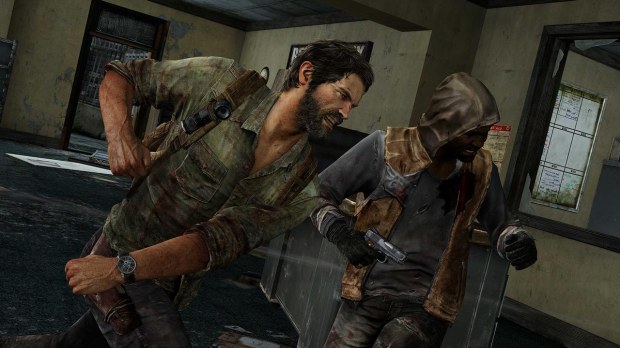 Il team sta anche lavorando per risolvere i problemi del fastidioso matchmaking che sta dando del filo da torcere ai giocatori del multiplayer. I tempi d'attesa per l'abbinamento tra gli utenti si sono ridotti grazie alla patch 1.02 rilasciata nei giorni scorsi, ma c'è ancora del lavoro da fare e anche se non ci sono date ufficiali di rilascio per un nuovo update, il team di Naughty Dog assicura che si dovrà attendere solo qualche settimana.
Proprio per farsi perdonare per il disagio provocato, le due nuove mappe - ancora senza titolo né data di uscita - verranno rilasciate gratuitamente sia per PlayStation 3 che per PlayStation 4. Anche in questo caso non è chiaro quando le due nuove mappe saranno rilasciate, ma possiamo ipotizzare che entro la fine dell'anno potremo provarle con mano.
In ogni caso i ragazzi di Naughty Dog non mancheranno di aggiornarci quando ci saranno novità in tal senso.
LEGGI ANCHE: The Last of Us Remastered, ecco le immagini di lancio
Via | Naughty Dog