Call of Duty: Black Ops - problemi per il download del DLC "First Strike"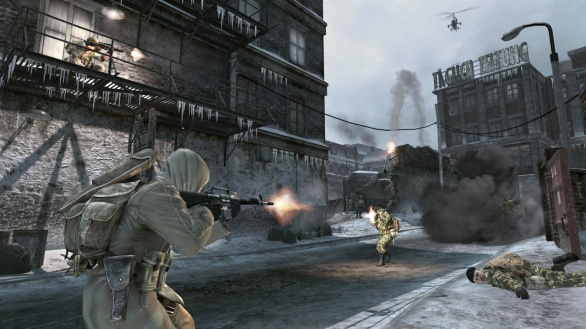 Molti giocatori di Call of Duty stanno riscontrando problemi per scaricare First Strike, primo pacchetto di mappe aggiuntive per Call of Duty: Black Ops disponibile da oggi in esclusiva temporale su Xbox Live.
Secondo quanto riportato dalla stessa Microsoft, per alcuni il contenuto potrebbe non risultare disponibile dalla dashboard, e sarebbe quindi necessario mettere il download in coda attraverso il negozio interno del sito ufficiale Xbox.com.
Non sappiamo se questo problema affligga anche gli utenti italiani, ma in ogni caso ecco il link per acquistare il pacchetto da web: acquista First Strike su Xbox 360.
First Strike offre quattro nuove mappe multiplayer e un nuovo livello per la modalità cooperativa Zombie. Il DLC è uscito oggi al costo di 1200 Punti Microsoft (15€ circa), mentre arriverà su PlayStation 3 e PC in data da confermare. Probabilmente sarà gratuito su PC.