Gears of War forever!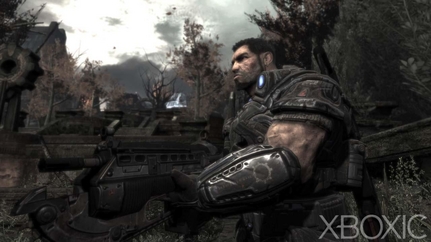 Come mai questa notizia non mi sorprende? Dopo l'annuncio che GoW sarebbe diventato una trilogia (e già qua c'era poco da stupirsi) il profumo dei soldi è stato così forte per Mark Rein e soci che hanno pensato "Perché fermarsi ad una trilogia quando possiamo andare avanti anno dopo anno a fare soldi a palate?" ed è più o meno questo il tono della dichiarazione che Rein ha rilasciato sul forum ufficiale di Gow: "Una trilogia? Se possiamo continuare a produrre giochi di qualità che i fan adorano [...] perché ci dovremmo fermare a tre? Non mi pare di vedere le saghe di Metal Gear Solid, Mario o Final Fantasy fermarsi a tre, e ancora sfornano prodotti convincenti e di valore. Decisamente, come avete fatto notare anche voi, ci sono un sacco di cose da scoprire su cosa sta succedendo su Sera e nelle vite dei componenti della squadra Delta".
Aspettatevi quindi almeno altri tre o quattro episodi di questo fps in soggettiva oppure, chissà, avventure a turni, giochi di strategia oppure "Barbie crea la moda: The Marcus Fenix edition", tutto è possibile!
[via kotaku]