Guitar Hero al capolinea, True Crime: Hong Kong cancellato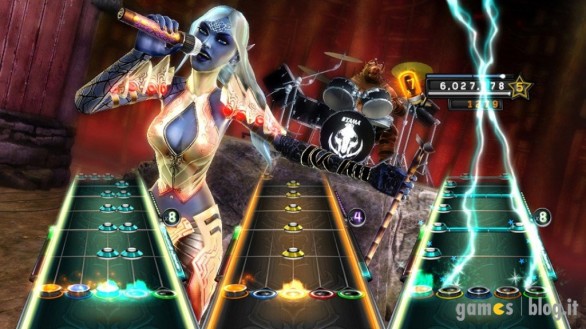 La serie Guitar Hero può considerarsi ufficialmente chiusa: ne dà notizia lo stesso publisher Activision attraverso il proprio report finanziario diffuso poche ore fa. Nel comunicato si legge quanto segue:
"A causa del continuo declino del genere musicale, la società smantellerà l'unità dedicata a Guitar Hero e interromperà lo sviluppo della serie per il 2011"
A quanto pare, anche la serie True Crime avrà una battuta d'arresto con la cancellazione del nuovo titolo Hong Kong, insieme ai due altri marchi DJ Hero e Tony Hawk, messi in pausa nel 2011 in attesa di tempi migliori.
La notizia dei tagli arriva come dicevamo insieme ai risultati dell'anno 2010, in cui Activision ha visto un incremento dei ricavi netti dai 4,78 miliardi di dollari del 2009 a 4,8 miliardi del 2010, principalmente come potevamo immaginare grazie alle vendite registrate con titoli come World of Warcraft: Cataclysm e Call of Duty: Black Ops, a lungo primo nelle classifiche di vendita sin dal momento della sua uscita sul mercato.
Via | MCV