Games With Gold: ecco i titoli gratuiti di Novembre
Volgarr the Viking, Viva Pinata Guai in Paradiso e Red Faction Guerrilla sono i protagonisti del programma di novembre dei Games With Gold
Volgarr the Viking, Viva Pinata Trouble in Paradise e Red Faction Guerrilla dominano l'offerta di novembre dei Games With Gold di Xbox 360 e Xbox One
I vertici di Xbox, nella persona di Larry "Major Nelson" Hryb, anticipano di qualche giorno la fine del mese di ottobre per annunciare i titoli che entreranno a far parte del programma dei Games with Gold di novembre e che, di conseguenza, potranno essere scaricati gratuitamente dagli utenti Xbox 360 e Xbox One in possesso di un abbonamento Xbox LIVE Gold.
Xbox One


dall'1 al 30 novembre - Volgarr the Viking

Xbox 360


dall'1 al 15 novembre - Viva Pinata: Guai in Paradiso

dal 16 al 30 novembre - Red Faction: Guerrilla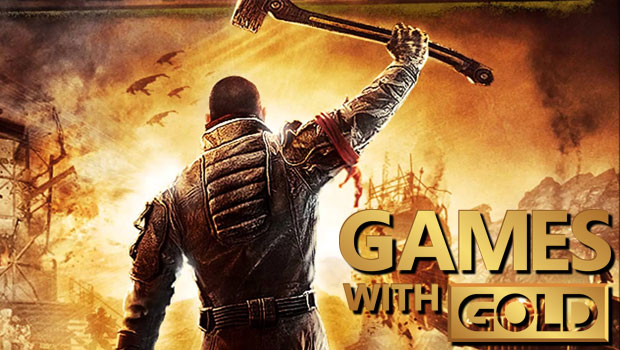 Leggi anche - Red Faction: Guerrilla - la recensione
Il programma di novembre dei Games With Gold sarà così contraddistinto dallo splendido action realizzato dai Crazy Viking Studios traendo ispirazione dalle avventure a scorrimento dell'indimenticabile era delle console 16-bit, ma non solo. Su Xbox 360, infatti, nella prima metà del mese gli utenti Xbox Live Gold potranno scaricare gratuitamente il secondo capitolo della saga gestionale di RARE per poi fare spazio, dal 16 novembre fino alla fine del mese, all'offerta legata alo sparatutto in terza persona di Volition e della compianta THQ.
Per il quarto mese consencutivo, nell'offerta dei titoli proposti in download gratuito agli utenti LIVE Gold di Xbox One rientrerà anche il divertente "simulatore draghesco" dei Grounding Inc.
In conseguenza dell'ingresso imminente di Volgarr the Viking, di Viva Pinata Trouble in Paradise e di Red Faction Guerrilla nella lista dei Games With Gold, a partire dall'1 novembre gli utenti Xbox One e Xbox 360 non potranno più scaricare Chariot, Battlefield Bad Company 2 e Darksiders II: affrettatevi a scaricarli finchè sono gratuiti, quindi!
Approfondisci - Viva Pinata: Guai in Paradiso - la recensione