The Elder Scrolls V: Skyrim - primo video di gioco - nuove immagini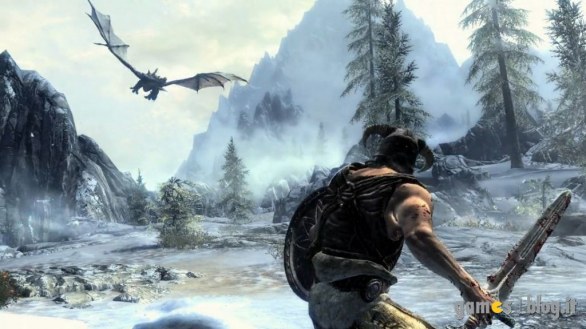 I ragazzi di Bethesda hanno mantenuto la loro promessa e, alla fine del conto alla rovescia partito ieri sulle pagine del sito ufficiale di The Elder Scrolls, hanno diffuso il primo ed attesissimo video di gioco di Skyrim.
Il trailer in questione e le relative immagini che potrete gustarvi nella galleria multimediale sottostante, pur senza permetterci di osservare la nuova interfaccia di gioco ci mostrano alcune incredibili sequenze di combattimento magico, "silenzioso", da lunga distanza e all'arma bianca tra il personaggio principale e una serie di briganti, di mostri, di animali e, soprattutto, di draghi: nelle animazioni e nella varietà delle tecniche d'attacco e di difesa, i passi in avanti compiuti dai Bethesda rispetto a quanto propostoci a suo tempo con Oblivion sono a dir poco lampanti.
The Elder Scrolls V: Skyrim azzererà la vita sociale degli amanti dei GDR occidentali su PC, PlayStation 3 e Xbox 360 a partire dall'11 novembre.
The Elder Scrolls V: Skyrim - galleria immagini