Gears of War 3: svelata la copertina ufficiale - immagini e video dalla beta multiplayer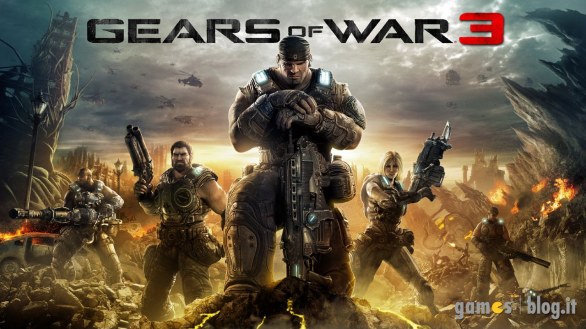 Il bagno di informazioni su Gears of War 3 iniziato qualche ora fa con l'apertura del rubinetto da parte di Epic Games, continua adesso con tutta una serie di immagini di gioco ed artwork inediti conditi dalla copertina ufficiale e da una video-dimostrazione sulla beta multiplayer dataci in pasto dai colleghi di IGN.
Correndo parallela alle vicende narrate nella campagna in singolo, in cui dovremo aiutare Marcus Fenix e compagni a contrastare l'avanzata delle Locuste e dei temibili Lambent, la beta multiplayer proietterà la battaglia su quattro ambienti diversi per permetterci di studiare le poche ma significative novità apportate alle meccaniche di gioco da CliffyB e dal suo team di sviluppo, come ad esempio la schivata ad otto direzioni, l'introduzione dei server dedicati e la possibilità di personalizzare le armi e il vestiario del proprio personaggio.
L'uscita di Gears of War 3 è prevista per il 20 settembre in esclusiva assoluta su Xbox 360, mentre la fase di beta test partirà ufficialmente a metà aprile.
Gears of War 3: galleria immagini