The Darkness II: nuove immagini di gioco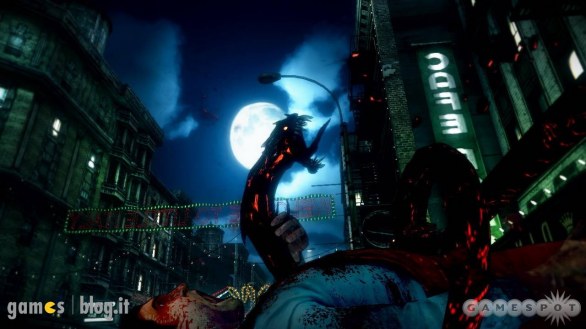 Le immagini che troverete nella galleria sottostante provengono tutte da un recente speciale redatto dai colleghi di GameSpot per festeggiare il ritorno sulla scena videoludica della saga di The Darkness.
In sviluppo presso gli studi Digital Extremes, The Darkness II ci proietta a due anni esatti di distanza dalle vicende conclusive del precedente capitolo per impersonare di nuovo il serial killer Jackie Estacado che, nel frattempo, è riuscito a tenere a bada i suoi demoni e a mettere in piedi una banda: sfruttando a suo vantaggio il ricordo della morte violenta di Jenny, la Tenebra saprà però trovare un varco nella mente del povero Jackie per dominarlo ancora una volta e servirsi del suo corpo per cibarsi di odio puro e, naturalmente, di carne umana.
La commercializzazione di The Darkness II è prevista in autunno su PC, X360 e PS3.
The Darkness II: galleria immagini