Yakuza : Of the End - demo giapponese disponibile da domani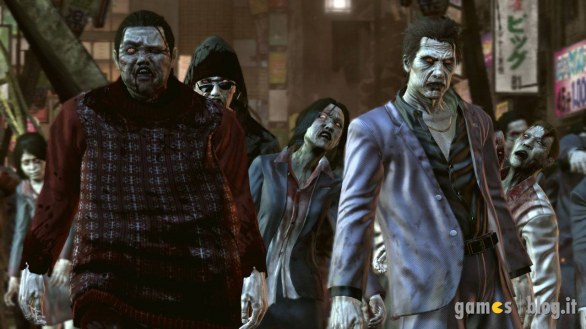 Stando a quanto riportato dal sito Siliconera, SEGA pubblicherà nella giornata di domani la demo giapponese di Yakuza: Of the End.
Per scaricare la versione dimostrativa sarà necessario avere un account giapponese per accedere al PlayStation Store e 1,74 gb liberi nell'hard disk della propria PlayStation 3. Yakuza: Of the End è un sparatutto in terza persona dai toni horror ambientato nel mondo di Yakuza e previsto in uscita per il 17 marzo in Giappone. Ancora nessune informazioni purtroppo circa una possibile conversione occidentale.
Nel mentre, però, oltre a testare la demo di cui sopra potremo passare il tempo gustandoci l'attesissimo Yakuza 4 previsto in uscita nei negozi europei per il 18 marzo in esclusiva PlayStation 3.