Games With Gold: svelati i titoli gratuiti di Gennaio
D4 Dark Dreams Don't Die, MX vs ATV Alive e The Witcher 2 Assassins of Kings sono i protagonisti del programma di gennaio dei Games With Gold
D4 Dark Dreams Don't Die, MX vs ATV Alive e The Witcher 2 Assassins of Kings dominano l'offerta di gennaio dei Games With Gold di Xbox 360 e Xbox One
Nell'augurare buon anno a tutti gli utenti di Xbox 360 e Xbox One, quel buontempone di Larry "Major Nelson" Hryb si veste da Babbo Natale anticipando di qualche giorno la fine dell'anno per annunciare i titoli che entreranno a far parte del programma dei Games With Gold di gennaio e che, di conseguenza, potranno essere scaricati in via del tutto gratuita dai giocatori in possesso di un abbonamento Xbox LIVE Gold.
Xbox One


dall'1 al 31 gennaio - D4: Dark Dreams Don't Die


Xbox 360


dall'1 al 15 gennaio - MX vs ATV Alive

dal 16 al 31 gennaio - The Witcher 2: Assassins of Kings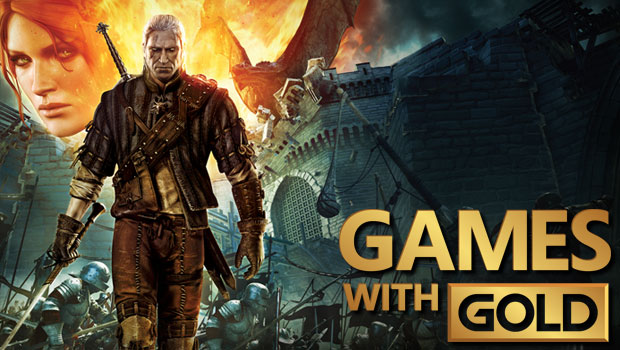 Leggi anche - The Witcher 2: Enhanced Edition - la recensione
Il programma di gennaio dei Games With Gold delineato da Major Nelson coprirà tre generi videoludici estremamente diversi gli uni dagli altri: su Xbox One, infatti, ci si potrà dilettare con l'insolita avventura grafica in forma episodica degli studi Access Games, D4, mentre su Xbox 360 si avrà la possibilità di effettuare il download gratuito del quarto episodio della serie racing degli studi Rainbow, MX vs ATV Alive, e nella seconda parte del mese dell'ultimo (o meglio, penultimo), straordinario capitolo della saga fantasy ruolistica dei ragazzi di CD Projekt, The Witcher 2 Assassins of Kings.
In conseguenza dell'ingresso imminente nella lista dei Games With Gold d'inizio anno di D4 Dark Dreams Don't Die, di MX vs ATV Alive e della Enhanced Edition di The Witcher 2 Assassins of Kings, a partire dall'1 gennaio gli utenti Xbox One e Xbox 360 non potranno più scaricare Worms Battlegrounds, The Raven Legacy of a Master Thief ed SSX: il nostro consiglio, quindi, non può che essere quello di provvederne al download finchè sono gratuiti, anche perchè i giochi, una volta scaricati, resteranno di vistra proprietà pure in caso di mancato rinnovo al servizio, diversamente da quanto avviene su console Sony con la Instant Game Collection degli abbonati al servizio PlayStation Plus.