PlayStation 4: nuovo video con 15 esclusive in uscita nel 2015
Bloodborne, No Man's Sky, The Order 1886, Uncharted 4 e The Witness sono solo alcuni dei titoli che vedranno la luce nel 2015 in esclusiva console su PlayStation 4
Dopo aver cercato di porre rimedio alle critiche avanzate dagli utenti impossibilitati a connettersi al PSN e rimasti offline nelle giornate più calde delle festività natalizie a causa dell'attacco hacker portato a compimento dalla Lizard Squad, i vertici di Sony ci augurano un buon 2015 confezionando un video che mostra una selezione di 15 esclusive console che vedranno la luce su PlayStation 4 nel corso dell'anno appena iniziato.
Tra esclusive pure (come Bloodborne, The Order 1886 e Uncharted 4) e titoli provenienti dalla scena indipendente su PC (come The Vanishing of Ethan Carter ed Everybody's Gone to the Rapture), i progetti che ci vengono presentati coprono tutti i principali generi videoludici e sono, in rigoroso ordine di apparizione nel trailer odierno:













Hollowpoint


Fat Princess Adventures




Uncharted 4: A Thief's End - guarda le immagini, gli artwor e i render del "nuovo" Nathan Drake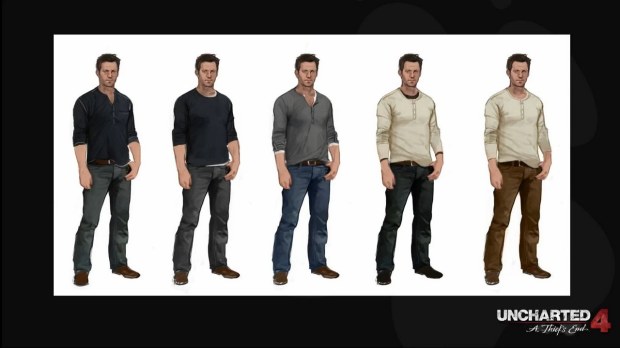 Il 2015 promette quindi di essere un anno particolarmente felice per tutti gli appassionati di videogiochi, e questo a prescindere dalle piattaforme possedute e dalla quantità di tempo e di denaro che si è disposti a investire nel nostro hobby preferito. A tal proposito, segnaliamo ad esempio Halo 5, Quantum Break e Rise of the Tomb Raider per Xbox One, StarFox, Xenoblade Chronicles X e il nuovo capitolo della saga di The Legend of Zelda per Wii U e Total War Attila, Shadow Realms e Star Citizen per PC, ai quali bisognerà necessariamente aggiungere tutti i titoli multipiattaforma e la pletora di videogiochi indipendenti che contribuiranno ad aggiungere un pizzico di imprevedibilità e di originalità all'industria ritagliandosi uno spazio di visibilità su piattaforme fisse e portatili.
Guarda le ultime immagini di The Order: 1886