Naruto Shippuden: Ultimate Ninja Storm 4 - immagini e dettagli sui personaggi
Il nuovo capitolo della saga picchiaduro di Bandai Namco accoglie i protagonisti di The Last: Naruto The Movie
I vertici di Bandai Namco ci deliziano con una nuova serie di immagini di gioco e di artwork di Naruto Shippuden: Ultimate Ninja Storm 4 dedicati a Hinata, Sakura, Sasuke e Naruto, i quattro personaggi principali di questo atteso picchiaduro in sviluppo presso gli studios giapponesi di Cyberconnect2.
Le versioni dei quattro iconici combattenti del manga di Kishimoto proposteci dal team di Fukuoka sono quelle di The Last: Naruto The Movie, l'ultimo film della serie proiettato in Giappone nel dicembre dello scorso anno con un ottimo riscontro di pubblico e di critica (e con un'alta probabilità di vederlo qui da noi entro la prima metà di quest'anno, anche se solo in lingua originale).
Guarda le nuove immagini di Naruto Shippuden: Ultimate Ninja Storm 4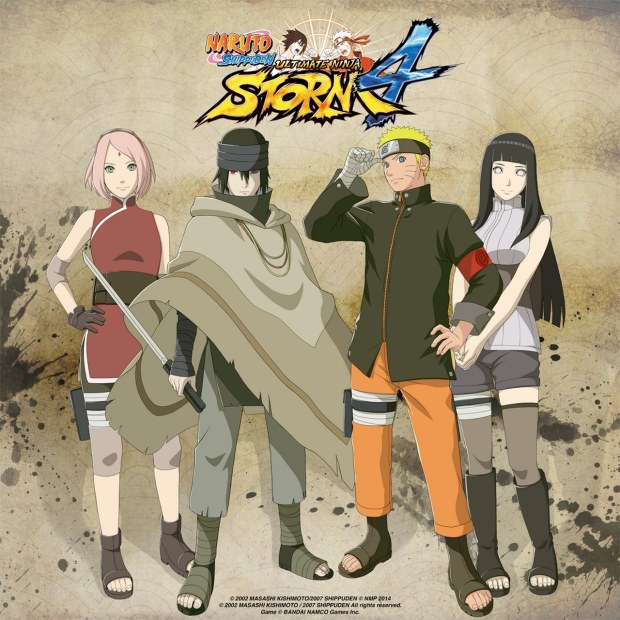 Leggi tutte le notizie su The Last - Naruto The Movie su ComicsBlog
I protagonisti di The Last - Naruto the Movie andranno così ad aggiungersi agli altri 100 combattenti che ritroveremo all'interno del titolo, ognuno caratterizzato da un suo specifico set di mosse, di combo e di attacchi speciali resi ancora più spettacolari dal motore grafico di nuova concezione che, a detta dei CyberConnect2, saprà rivaleggiare con la bellezza artistica e puramente estetica del manga e del corrispondente anime. Ciascun combattente, com'è logico che sia, potrà essere utilizzato nelle sfide multiplayer 1 contro 1 che correranno parallelamente alla modalità singleplayer strutturata in mini-episodi.
La commercializzazione di Naruto Shippuden: Ultimate Ninja Storm 4 dovrebbe avvenire nel corso di quest'anno su PC, PlayStation 4 e Xbox One. Qualora ve lo foste perso, a inizio articolo potete ammirare il trailer di presentazione confezionato da Bandai Namco in occasione dell'ultima edizione della Jump Festa.