Badland approda su PC e console in edizione Game of the Year
Il sorprendente platform/adventure di Frogmind sarà disponibile in primavera su PC e console
Gli eclettici sviluppatori finlandesi di Frogmind sfruttano a proprio vantaggio la straordinaria visibilità mediatica e i fondi guadagnati con la versione iOS di Badland reinvestendoli sull'edizione Game of the Year che approderà tra qualche mese su PC, Mac OS, Linux e sulle principali piattaforme di questa e della scorsa generazione di console.
La nuova versione del sorprendente platform di Johannes Vuorinen e Juhana Myllys riproporrà tutti i contenuti dell'edizione originaria per iOS che, forte dei suoi venti milioni di download, è riuscita a conseguire il premio per il miglior videogioco del 2014 su iPad e la prestigiosa nomination ai BAFTA del 2014 per il miglior action-adventure.
Guarda le prime immagini di gioco di Badland: Game of the Year Edition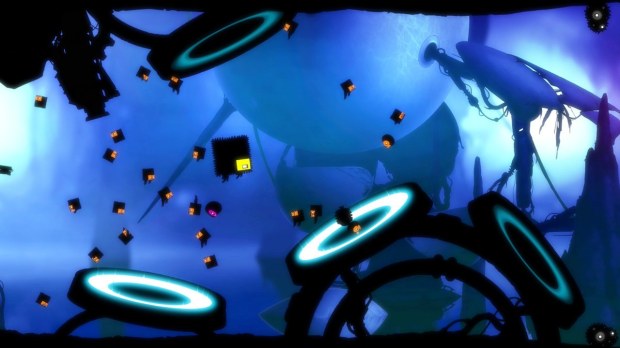 Ben lontana dall'essere una semplice versione rimasterizzata con texture ad alta risoluzione e modelli più curati, l'edizione GOTY di Badland conterrà il quadruplo dei contenuti della versione iPad: il ventaglio di opzioni e di modalità proposteci dai Frogmind comprenderà 100 livelli per la campagna singleplayer, 100 livelli cooperativi e 27 stage per le sfide deathmatch in multiplayer locale per un massimo di quattro giocatori.
Nel lasciarvi alle immagini e al video d'annuncio di Badland: Game of the Year Edition, informiamo chi ci segue e tutti gli appassionati di platform/adventure che la prossima fatica dei Frogmind sarà disponibile nel corso della primavera su PC, Mac OS, Linux, PlayStation 3, PlayStation Vita, PlayStation 4, Xbox One e Wii U. Le versioni PS3, PS Vita e PS4 saranno in cross-buy e vanteranno la funzionalità cross-play con salvataggi condivisi.