Crysis 2: Hans Zimmer ha contribuito alla colonna sonora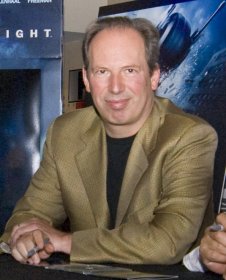 Electronic Arts ha annunciato una collaborazione di lusso per Crysis 2: parte della colonna sonora sarà infatti realizzata dal compositore Hans Zimmer, famoso in tutto il mondo per aver scritto le musiche di oltre cento film hollywoodiani come The Lion King, Il Gladiatore, Angeli & Demoni, Sherlock Holmes e The Dark Knight. Lo stesso Zimmer ha dichiarato:
«Sono stato trascinato in Crysis 2 a causa della passione di Crytek per il progetto e per il mondo che hanno creato. Sono veramente felice del risultato della collaborazione»
Non è la prima volta che il tedesco Zimmer si avventura fuori dal suo habitat naturale del cinema per addentrarsi nei videogiochi: aveva già composto - e con estremo successo - la colonna sonora di Modern Warfare 2.
Crysis 2 arriverà il 25 marzo su PC, PS3 e X360.