Assassin's Creed Rogue: data d'uscita e trailer di lancio PC
Assassin's Creed Rogue arriverà su PC il 10 marzo 2015.
Assassin's Creed Rogue ha finalmente una data d'uscita su PC. L'avventura dell'assassino Shay Patrick Cormac, passato al nemico dopo una missione fallita, approderà infatti anche sui monitor dei nostri computer prossimamente, per coprire così con la sua storia l'intervallo tra Assassin's Creed IV Black Flag e Assassin's Creed III.
La data scelta da Ubisoft per l'arrivo di Assassin's Creed Rogue su PC è il 10 marzo 2015, a poco più di un mese di distanza da oggi: per l'occasione il publisher franco canadese ha pubblicato anche un trailer di lancio del gioco dedicato espressamente alla versione in arrivo, che ricordiamo si unisce a quelle per console di vecchia generazione arrivate sul mercato nel mese di novembre 2014.
La versione digitale di Assassin's Creed Rogue può essere prenotata sul negozio Ubisoft in versione standard o deluxe, per ottenere accesso in quest'ultimo caso a contenuti extra all'interno del gioco: una nuova missione, oltre a nuove armi e vestiti, oltre ai bonus pack The Siege of Fort de Sable e The Explorer. Ad aggiungere golosità alla prenotazione c'è anche la possibilità di ottenere gratis un altro dei sei giochi che compongono la serie Assassin's Creed su PC.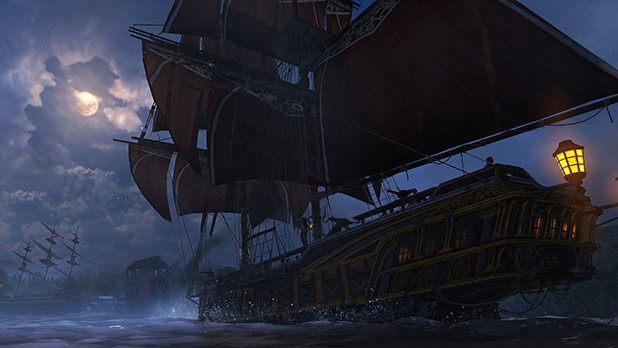 Via | Ubi.com