Kingdoms of Amalur: Reckoning - nuove immagini di gioco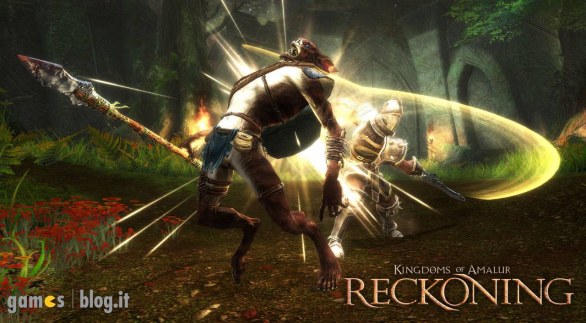 Di ritorno dal PAX East 2011, i ragazzi di 38 Studios si rimettono immediatamente al lavoro e ritornano ad occuparsi del loro Kingdoms of Amalur: Reckoning regalandoci il tris di immagini di gioco che potrete gustarvi nella galleria sottostante.
Voluto da Electronic Arts per combattere Bethesda sul campo dei GDR fantasy di stampo occidentale, Reckoning è una proprietà intellettuale tutta nuova affidata alle amorevoli cure di Todd McFarlane (creatore del comic Spawn), Robert Anthony Salvatore (celebre scrittore di libri fantasy statunitense nonchè autore dei Forgotten Realms di Dungeon & Dragons) e Ken Rolston (capo designer di Oblivion e Morrowind).
Videoludicamente parlando, dalle poche informazioni estrapolabili dagli altrettanto esigui trailer di gioco sembra che il titolo si caratterizzi per un sistema di combattimento a metà strada tra gli action "alla God of War" e gli MMORPG a visuale simil-isometrica. Vi lasciamo perciò alle immagini odierne, speriamo di avere al più presto ulteriori dettagli da fornirvi e vi ricordiamo che Kingdoms of Amalur: Reckoning è atteso in uscita nella seconda metà dell'anno su PC, PlayStation 3 e Xbox 360.
Kingdoms of Amalur: Reckoning - galleria immagini