The Witcher 2: Assassins of Kings - CD Projekt si ispira a From Software e Demon's Souls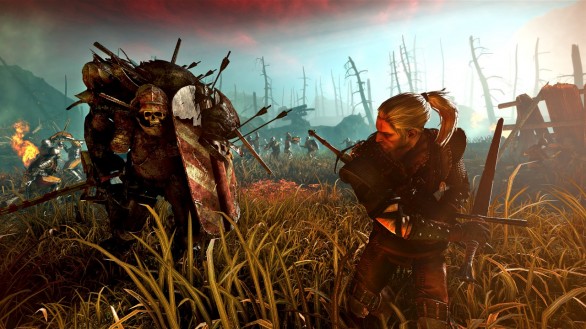 In un'intervista rilasciata ai microfoni di Edge, il produttore di The Witcher 2: Assassins of Kings Tomasz Gop ha accostato il lavoro del team CD Projekt a quello di From Software, accostando nello specifico la nuova avventura di Geralt a Demon's Souls, ma anche ad altri titoli di altri sviluppatori:
"Non saprei dire se nello specifico sia stato più Heavy Rain, Demon's Souls o Arkham Asylum a ispirarci negli ultimi anni - probabilmente è un mix di tutti questi. A ogni modo, credo che tutti quanti troveranno [in The Witcher 2] elementi di Demon's Souls."
Secondo Gop, al di là delle meccaniche di gioco in comune, tra CD Projekt e From Software ci sarebbero anche altre affinità, soprattutto nella scelta di produrre un titolo maturo anche a discapito delle vendite:
"Non tutti si sentono a loro agio nel giocare a giochi che non ti dicono sempre cosa fare. Ma d'altro canto abbiamo sempre detto che questo è un gioco adulto e maturo. Potrei quindi dire che i più giovani non saranno attratti da The Witcher 2, ma non è una cosa così cattiva. Siamo probabilmente uno dei pochi sviluppatori che non cedono troppo in termini di accessibilità. In questo ambito siamo un po' come From Software. Credo sia un buon paragone"
The Witcher 2: Assassins of Kings arriverà il prossimo 17 maggio su PC.
Via | Destructoid