Call of Duty: Black Ops - svelato il nuovo map pack Escalation?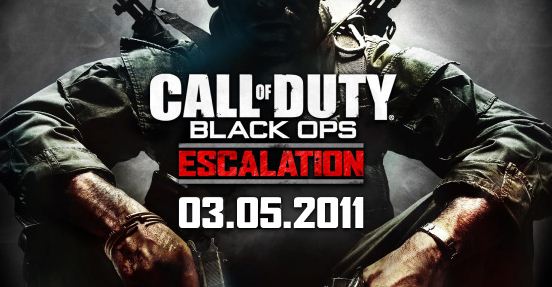 Da GAME Australia, che ha poi prontamente rimosso ogni riferimento, ci arriva la notizia non ufficiale riguardante il prossimo map pack di Call of Duty: Black Ops, intitolato Escalation. Ma ciò che finisce sul Web, si sa, il 99,9% delle volte ci rimane, e infatti This Is Xbox ha conservato l'immagine che dettagliava la nuova espansione per lo shooter in prima persona di Treyarch.
Come recita l'immagine stessa la data d'uscita per Escalation dovrebbe essere il prossimo 3 maggio, mentre dalla stessa locandina arrivano ulteriori indicazioni su quelli che potranno essere i contenuti dell'addon: si fa infatti riferimento a Zoo e Convoy, mappe già vociferate negli ultimi tempi, mentre completano l'elenco delle cinque mappe totali l'Hotel, Stockpile e un'altra che sembra essere dedicata agli zombie.
Ne sapremo di più molto probabilmente nei prossimi giorni.
Via | Geek.com