PlayStation Plus: svelati i videogiochi gratuiti di aprile
Ecco quali saranno i videogiochi disponibili nella Instant Game Collection di aprile per gli utenti PS Plus su PS3, PS4 e PS Vita
Seguendo l'esempio datogli indirettamente da Major Nelson con l'annuncio dei prossimi Games With Gold, i vertici di Sony svelano i titoli che entreranno a far parte dell'offerta dei videogiochi gratuiti da proporre agli abbonati al servizio PS Plus su PS3, PS4 e PS Vita nel corso del mese di aprile.
PlayStation 4



8 aprile - Never Alone


8 aprile - Aaru's Awakening (anche per PS3)


PlayStation 3



8 aprile - Dishonored


8 aprile - Tower of Guns (anche per PS4)


PlayStation Vita



8 aprile - Killzone Mercenary


8 aprile - MonsterBag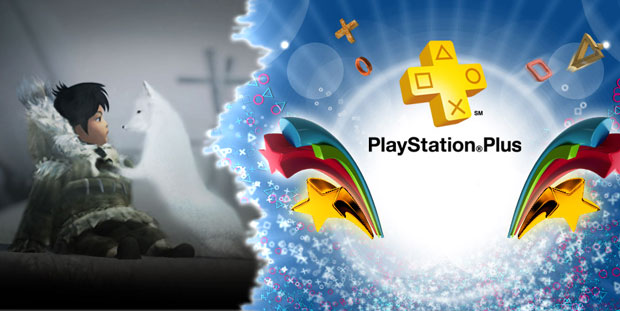 Nella rosa dei titoli scaricabili e giocabili gratuitamente dagli abbonati al PlayStation Plus a partire dalla seconda settimana di aprile rientreranno quindi l'interessante sparatutto rogue-like Tower of Guns, l'evocativ puzzle-platform Never Alone di Upper One Games, l'adrenalinica avventura a scorrimento di Lumenox, lo splendido action/stealth in soggettiva degli studi Arkane, il carosello di rompicapi MonsterBag e il tecnicamente impeccabile sparatutto Killzone Mercenary di Guerrilla Cambridge.
In ragione dell'ormai imminente ingresso nella Instant Game Collection di marzo dei videogiochi appena citati, nelle prossime ore dovrebbero essere tolti dall'offerta i sei titoli propostici da Sony per tutto il mese di marzo: il nostro consiglio, quindi, non può che essere quello di accedere al più presto al PSN e affrettarvi a scaricarli finchè sono gratuiti.
PlayStation 4



8 aprile - Oddworld: New 'n' Tasty


8 aprile - Valiant Hearts: The Great War


PlayStation 3



8 aprile - Papo & Yo


8 aprile - Sherlock Holmes: Crimini e Punizioni


PlayStation Vita



8 aprile - OlliOlli 2: Welcome to Olliwood(anche per PS4)


8 aprile - CounterSpy(anche per PS3 e PS4)


Non dimenticate di scaricare la Blogo App, per essere sempre aggiornati sui nostri contenuti. E' disponibile su App Store e su Google Play ed è gratuita.