Metal Gear Solid V: The Phantom Pain - l'evoluzione della grafica nelle immagini comparative con Ground Zeroes
Il confronto diretto tra Ground Zeroes e le scene di gioco ammirate negli ultimi gameplay trailer di The Phantom Pain mostrano un evidente miglioramento del comparto grafico e del sistema di illuminazione
I curatori del fansite di MGOForums.com dedicato alla serie di Metal Gear provano a stemperare la palpabile tensione venutasi a creare tra gli appassionati dell'epopea action di Hideo Kojima a causa delle recenti indiscrezioni sul suo allontanamento da Konami attraverso una semplice - ma importante - analisi sul comparto grafico di Metal Gear Solid V: The Phantom Pain.
Dalle immagini comparative tra The Phantom Pain e il prequel spin-off di Metal Gear Solid V: Ground Zeroes scattate dai ragazzi di MGOForums.com possiamo notare gli enormi passi in avanti compiuti dai designer, dai programmatori e dagli artisti digitali di Kojima Productions nell'utilizzo del Fox Engine, il motore grafico proprietario degli studios di Hideo Kojima.
Metal Gear Solid V - guarda le immagini comparative sul comparto grafico di The Phantom Pain e Ground Zeroes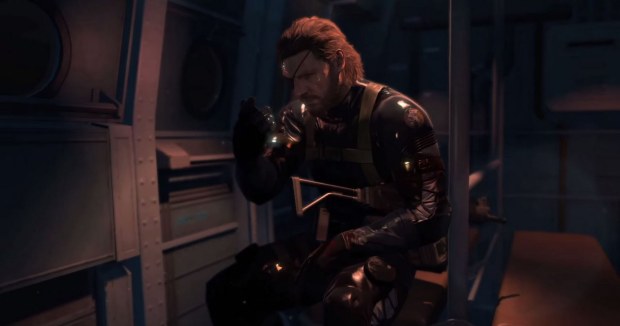 Il confronto diretto tra i due titoli - con screenshot scattati nella stessa scena del trasferimento in elicottero e, nei limiti del possibile, con la medesima inquadratura - mette in evidenza un sensibile miglioramento del sistema di illuminazione, un aumento della risoluzione delle texture e l'adozione di modelli poligonali decisamente più realistici, tutto grazie all'estrema duttilità del Fox Engine e al tempo guadagnato dal team di Kojima con l'ultimo posticipo.
Salvo nuovi e, a questo punto, improbabili ritardi dell'ultimo momento, Metal Gear Solid V: The Phantom Pain dovrebbe essere finalmente disponibile a partire dall'1 settembre di quest'anno su PlayStation 3, Xbox 360, PlayStation 4 e Xbox One. Per la versione PC/Steam, invece, occorrerà attendere sino al 15 settembre.
via | MGOForums.com
Approfondisci - Metal Gear Solid V: The Phantom Pain - tutti i dettagli sui bonus per i preordini, per le versioni Day One e per le edizioni da collezione