The Witcher 2: Assassins of Kings - immagini comparative delle versioni con dettagli grafici minimi e massimi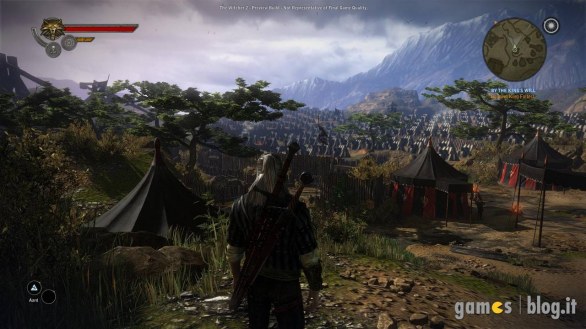 I colleghi del portale videoludico tedesco Buffed.de aprono un'importante finestra sul comparto tecnico di The Wither 2 consentendoci di capire quali e quanti differenze potranno sussistere tra la versione con dettagli grafici minimi e quella spinta al massimo dall'hardware PC più performante.
Già che ci siamo, approfittiamo dell'occasione per girarvi di nuovo la lista dei requisiti minimi e consigliati di Assassins of Kings ufficializzati qualche giorno fa dai ragazzi di CD Projekt sull'onda delle richieste degli appassionati che, consapevoli dei mezzi passi falsi compiuti in tal senso dagli sviluppatori polacchi con il precedente capitolo della saga (bug, caricamenti pantagruelici, texture ballerine e incompatibilità varie), hanno chiesto da subito dei chiarimenti.
Vi lasciamo perciò alla seconda parte della comparativa odierna di The Witcher 2: Assassins of Kings, non prima naturalmente di ricordarvene l'uscita per il 17 maggio.
The Witcher 2: Assassins of Kings - comparativa immagini dettagli bassi e alti