Grasshopper Manufacture rende cool i vostri iPhone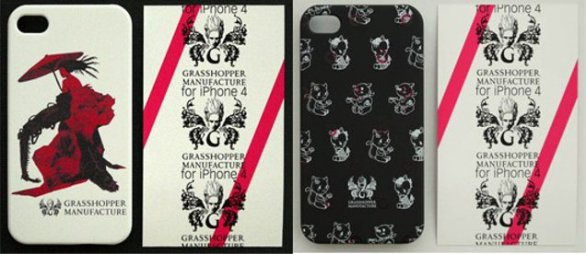 Grasshopper Manufacture, responsabile di No More Heroes e Shadows of the Damned, ha deciso di aiutarvi a rendere più cool i vostri iPhone 4, a patto che viviate in Giappone o che abbiate amici nipponici disposti a darvi una mano per effettuare l'acquisto.
Lo studio, infatti, ha realizzato due cover differenti (Cockroach Maiden, a sinistra ed Hallo, Friends, a destra) pensate appositamente per il melafonino, ognuna decorata con motivi ispirati allo stile di Grasshopper Manufacture.
I case possono essere acquistati attraverso il negozio online dello sviluppatore per la bellezza di 2100 Yen (25 dollari) l'uno, con spedizione prevista unicamente in Giappone.