The Witcher 2: Assassins of Kings entra in fase Gold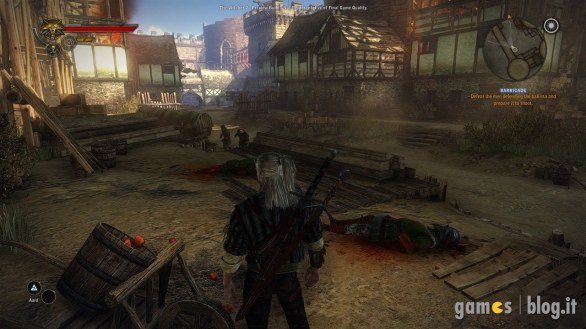 Ci sarà pure una versione console in ballo per The Witcher 2: Assassins of Kings, ma quello che a noi interessa in questo preciso momento è quella per PC, ormai in dirittura d'arrivo.
Proprio nell'ottica del corretto svolgimento del progetto di CD Projekt, registriamo oggi l'ingresso in fase Gold del gioco, che come ormai saprete è l'ultimissima parte dello sviluppo in cui il titolo viene di fatto avviato alla realizzazione della sua confezione e alla stampa di manuali, DVD e quant'altro. Resta quindi confermatissima la data d'uscita del prossimo 17 maggio: ottima notizia direi.
The Witcher 2: Assassins of Kings - galleria immagini