Gears of War 3: 5 "gettoni" per far partecipare i propri amici alla beta multiplayer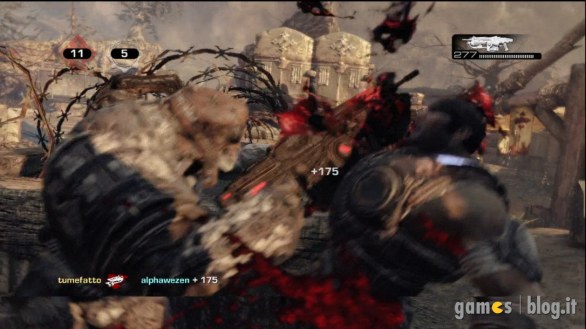 Quasi avessero risposto al "Welcome Back Program" organizzato da Sony per scusarsi con i propri clienti per i disservizi del PSN di questi giorni, Epic Games e Microsoft hanno annunciato in queste ore un'interessante iniziativa legata alla beta multiplayer di Gears of War 3.
Grazie al "Never Fight Alone", infatti, tutti i fortunati giocatori della beta di GoW3 acquisiscono gratuitamente un "gettone" per permettere a un proprio amico in lista di partecipare alla versione dimostrativa dell'attesissimo sparatutto di CliffyB. Chi vorrà avere a disposizione altri "gettoni" dovrà eseguire queste specifiche operazioni entro il 4 maggio:


Accumulare più di 20 ore di gioco con la beta


Aver giocato 100 ore a qualsiasi titolo della serie di Gears of War (sempre attraverso il proprio profilo)


Comprare un abbonamento di 12 mesi ad Xbox Live Gold


Acquistare Gears of War sul Marketplace (Games on Demand), un qualsiasi DLC o un elemento (capo d'abbigliamento o gadget) per il proprio Avatar


I codici promozionali saranno distribuiti l'8 maggio e garantiranno l'accesso alla beta multiplayer fino al 15 dello stesso mese. La commercializzazione di Gears of War 3, invece, è attesa per il 20 settembre solo ed esclusivamente su Xbox 360.
Gears of War 3: immagini mappa Trenches