The Darkness II: due nuove immagini di sequenze giocate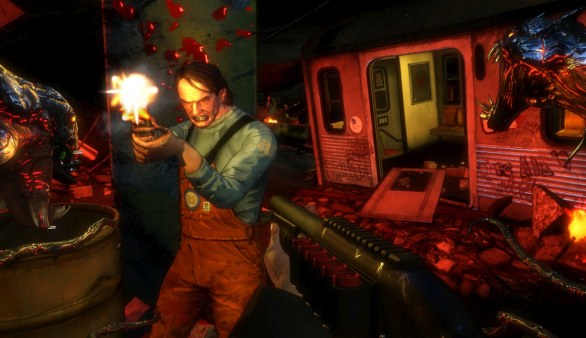 2K Games ha diffuso nuove immagini di sequenze giocate per The Darkness II. In totale sintonia con la moda del momento, che prevede un lento stillicidio di materiale, le immagini sono solo due. Meglio di niente, no?
Ricordiamo che a differenza del primo capitolo sviluppato dagli Starbreeze Studios, questo seguito è affidato ai Digital Extremes. Ambientato due anni dopo le vicende narrate nel capitolo precedente, The Darkness II metterà il giocatore nuovamente nei panni dei Jackie Estacado, giovane malavistoso posseduto da "The Darkness", un'antica e oscura forza demoniaca. Anche questa volta si dovranno sfruttare al meglio le zone di ombra e luce.
Il gioco arriverà su PC, PS3 e X360 il prossimo 7 ottobre.