A Game of Thrones: Genesis - apre il sito ufficiale con nuove immagini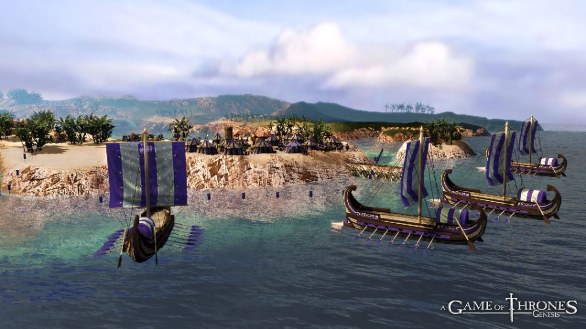 Mentre Game of Thrones guadagna proseliti grazie alla messa in onda negli USA della serie televisiva, l'opera letteraria di George R.R. Martin è attualmente anche sotto i ferri di Cyanide Studio, impegnata nella realizzazione di uno strategico in tempo reale, A Game of Thrones: Genesis e su un altro titolo: un gioco di ruolo non ancora annunciato.
Proprio ad A Game of Thrones: Genesis sono dedicate le nuove immagini che trovate nella galleria associata a questo post, pubblicate dagli sviluppatori per celebrare l'apertura del sito ufficiale del gioco raggiungibile all'indirizzo www.agot-genesis.com, che diventa quindi la primaria fonte d'informazione per questo gioco, grazie anche al forum ufficiale disponibile per i fan della serie.
A Game of Thrones: Genesis arriverà in estate su PC.