The Witcher 2: Assassins of Kings - nuove immagini di gioco dai Regni del Nord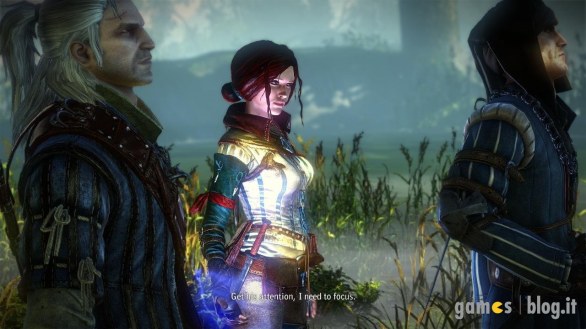 A un giorno esatto dalla commercializzazione europea di The Witcher 2 (stando per lo meno alle indicazioni ufficiali dei distributori), i colleghi di GameSpot hanno compiuto una salutare passeggiata per le paludi più pericolose e i locali malfamati dei Regni del Nord con lo scopo di regalarci la nuova carrettata di immagini di gioco che troverete nella galleria sottostante.
Il progetto, esattamente come il suo diretto predecessore, è stato realizzato dagli esperti sviluppatori polacchi di CD Projekt sulla base dell'incredibile lavoro narrativo compiuto dallo scrittore Andrzej Sapkowski: Assassins of Kings vedrà Geralt di Rivia, un mutante-cacciatore di mostri dotato di un immenso carisma e fascino (specie per le donne), indagare sull'uccisione dei sovrani dei Regni del Nord e sulla scomparsa di diverse altre personalità locali legate in qualche modo a delle leggende ricche di mostri alati, fantasmi e chi più ne ha più ne metta.
Prima di lasciarvi, ricordiamo a tutti gli interessati che The Witcher 2: Assassins of Kings è atteso in uscita per il 19 maggio su PC e , con tutta probabilità, nei mesi successivi su X360 e PS3.
The Witcher 2: Assassins of Kings - galleria immagini