Shadows of the Damned: nuove immagini infernali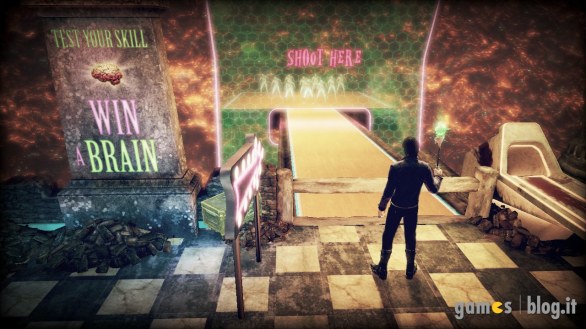 Le porte del folle e colorito Inferno di Shadows of the Damned tornano a schiudersi dinanzi ai nostri occhi con le immagini inedite offerteci quest'oggi dai ragazzi di Grasshopper Manufacture.
Affidato alle amorevoli cure di Goichi Suda (alias Suda 51, il papà di No More Heroes) e Shinji Mikami (Dino Crisis, Resident Evil e Vanquish), le "anime dei dannati" dei Grasshopper danzeranno al cospetto di Garcia Hotspur, un intraprendente ragazzo che cercherà di strappare la sua ragazza dalle mani del Diavolo facendosi aiutare da Johnson, un demone dispettoso in grado di tramutarsi in una serie davvero nutrita di armi da fuoco.
Shadows of the Damned sarà disponibile su Xbox 360 e PlayStation 3 a partire dal prossimo 21 giugno.
Shadows of the Damned: galleria immagini