[E3 2011] Kinect in salsa horror: immagini di gioco e video teaser di Rise of Nightmares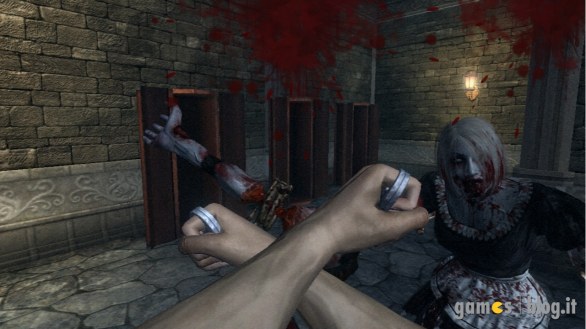 Nonostante la conferenza E3 di Microsoft sia stata dedicata quasi esclusivamente a Kinect e ai titoli che in un modo o nell'altro verranno supportati dalla periferica, durante l'evento non abbiamo potuto osservare Rise of Nightmares e il perchè di questa scelta è presto spiegato dalla crudezza disturbante delle immagini e, soprattutto, del filmato che troverete dopo la pausa.
Realizzato da SEGA, il titolo è un horror psicologico che vede un gruppo di ragazzi intrappolato in una casa infestata di pagliacci assassini, di ballerine zombie e di conigli umanoidi: detta così sembra una baggianata, ma nelle intenzioni degli sviluppatori c'è la ferrea volontà di spaventare in ogni modo possibile i giocatori con un ritmo serrato e dei colpi di teatro repentini e imprevedibili.
Prima di lasciarvi alle restanti immagini in galleria e al trailer di cui sopra (la cui visione è consigliata ad un pubblico di soli adulti), vi informiamo che Rise of Nightmares sarà disponibile in esclusiva su Xbox 360 per il mese di settembre di quest'anno.
Rise of Nightmares: galleria immagini