Spider-Man: Edge of Time - nuove immagini di gioco dal 2099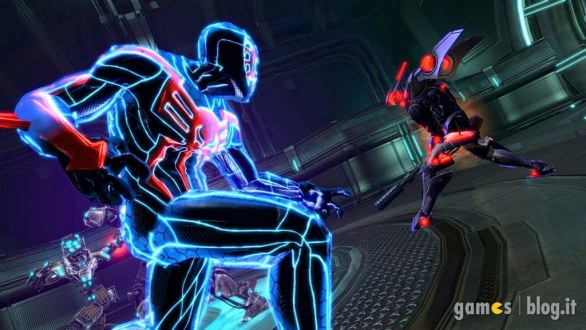 I ragazzi di Beenox continuano a intrecciare l'universo Marvel "classico" a quello cyberpunk ambientato nel 2099 attraverso una nuova serie di immagini di gioco di Spider-Man: Edge of Time.
Se in Shattered Dimensions abbiamo dovuto affrontare le distorsioni dimensionali causate da Mysterio, in Edge of Time dovremo contrastare lo scienziato pazzo Walker Sloan e la sua infernale macchina del tempo che, per un motivo o per l'altro, porterà il presente e il futuro a fondersi in un caotico groviglio spazio-temporale tremendamente instabile.
Le immagini che troverete nella galleria sottostante provengono appunto da questa insolita dimensione venutasi a creare dall'implosione dei due principali universi Marvel, e in cui il nostro caro vecchio Spidey dovrà muoversi per rimettere tutto apposto prima che sia troppo tardi. L'uscita di Spider-Man: Edge of Time è prevista per la fine dell'anno su PlayStation 3, Xbox 360, PC, Nintendo Wii, DS e 3DS.
Spider-Man: Edge of Time - galleria immagini