Zelda Adventure: Link incontra Minecraft in una mod amatoriale (immagini e video)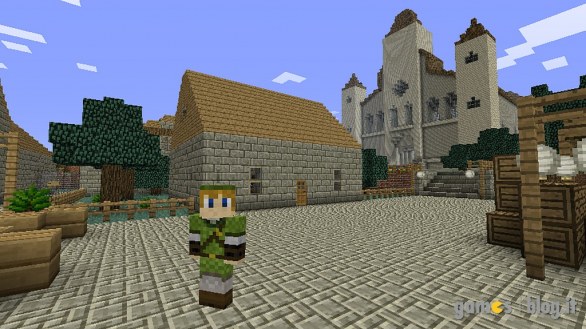 Mossi dalla loro incrollabile passione per la saga di The Legend of Zelda, i due utenti del forum di Minecraft conosciuti con i soprannomi di Gary520 e Spirale hanno deciso di ampliare l'universo squadrettato del capolavoro indie di Markus "Notch" Persson con una conversione totale dedicata a Link e alle sue fantastiche avventure tra le lande di Hyrule.
Appoggiandosi alla mod AdventureCraft, infatti, Gary520 e Spirale stanno realizzando una grande mappa intitolata Zelda Adventure: allo stato attuale dei lavori, la mappa offre 5 differenti dungeon (4 dedicati a Zelda: A Link to the Past e uno ad Ocarina of Time) con relativi boss, 8 oggetti (tra cui lo scudo, il boomerang, le bombe, l'arco e l'immancabile spada), 5 aree completamente esplorabili, personaggi non giocanti, texture personalizzate e un'apposita colonna sonora.
Ci complimentiamo perciò con i due intraprendenti ragazzi che si stanno occupando di questa stupenda mod e vi lasciamo al link dell'apposita pagina sul forum di Minecraft, al video di Zelda Adventure e alle restanti immagini in galleria.
Zelda Adventure: Minecraft mod - galleria immagini