Shadow of the Colossus: nuove immagini e video dimostativo sul rifacimento in alta definizione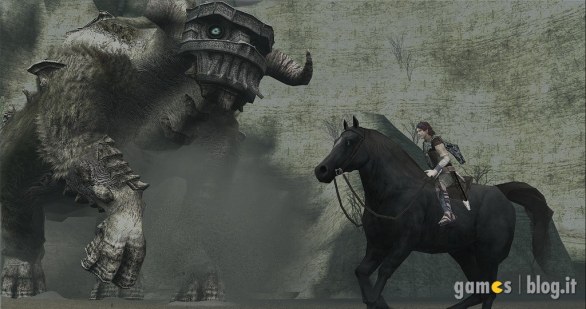 I giganti di pietra del capolavoro di Fumito Ueda del 2005 tornano a fare capolino sulle nostre pagine con un video dimostrativo e una serie di immagini di gioco dedicate alla versione rimasterizzata in alta definizione di Shadow of the Colossus.
Il titolo, proposto in bundle con ICO, andrà ad impreziosire la collana Classic HD di PlayStation 3 ed offrirà trofei sbloccabili, motore grafico aggiornato e supporto pieno al 3D stereoscopico. Sul valore artistico del progetto e sulla bontà delle meccaniche di gioco spicciole, invece, basta semplicemente citare lo straordinario 91,56% di votazione media raggiunto dal capolavoro di Ueda su ben 93 recensioni raccolte in questi anni da GameRankings.
Prima di lasciarvi alle restanti immagini e alla video-dimostrazione di cui sopra vi ricordiamo che la collezione contenente ICO e Shadow of Colossus verrà pubblicata a settembre in esclusiva su PS3.
Shadow of the Colossus: galleria immagini