Campeggio Estivo Steam: sconti sui giochi fino al 10 luglio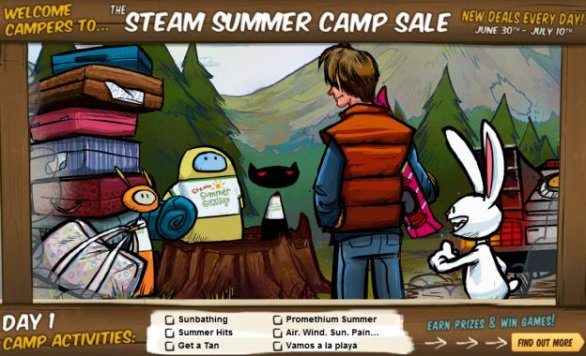 Pochi altri riescono a farsi volere bene come Steam, da noi poveri videogiocatori vessati dai prezzi del nostro intrattenimento preferito amato soprattutto nel momento delle sue ricorrenti offerte speciali. La calura estiva è la scusa buona per dare il via al Campeggio Estivo Steam, con il quale la piattaforma di distribuzione digitale per PC offrirà ai suoi iscritti la possibilità di rinfrescare quantomeno il loro portafogli, con sconti speciali dal 30 giugno al 10 luglio.
Il via lo hanno dato The Witcher 2: Assassins of Kings, scontato del 33% e in vendita a 33,49€, insieme ad altri come Borderlands (-75% a 12,50€), Portal 2 (-33% a 25,45€) e Medal of Honor (-66% a 10,19€), ma le offerte sono così tante che vi conviene decisamente andare a dare un'occhiata direttamente sul sito.