Kingdoms of Amalur: Reckoning - nuova video-dimostrazione e qualche artwork sulle razze impersonabili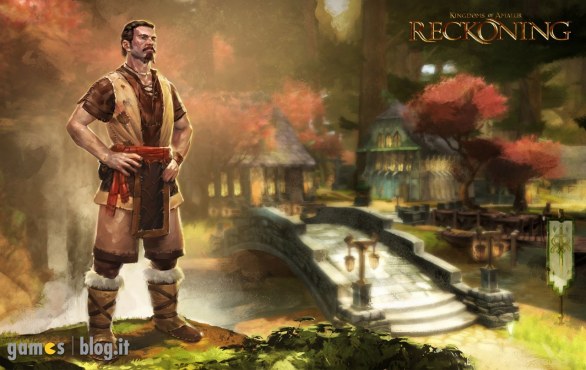 Dopo l'evocativa serie di immagini di gioco di Kingdoms of Amalur: Reckoning offertaci dai ragazzi dei 38 Studios in occasione dell'E3 2011 assieme a una dimostrazione filmata di oltre 40 minuti, torniamo con piacere ad occuparci di questa nuova proprietà intellettuale targata Electronic Arts per mostrarvi un trailer inedito e degli artwork ritraenti le razze principali.
Voluto fortemente da EA per contrastare Bethesda nel campo delle avventure "alla Morrowind", Reckoning è un gioco di ruolo in terza persona caratterizzato da un sistema di combattimento estremamente fluido, da un aspetto grafico molto originale e colorato, da un'ampia libertà esplorativa e da un canovaccio narrativo abbastanza "elastico" da inglobare un numero sconsiderato di missioni secondarie e di compiti legati (direttamente e non) alla campagna principale.
Destinato agli utenti PC, PlayStation 3 e Xbox 360, Kingdoms of Amalur: Reckoning è previsto in uscita a metà 2012.
Kingdoms of Amalur: Reckoning - galleria immagini