ComicCon 2011: Nintendo e Square Enix annunciano le proprie line-up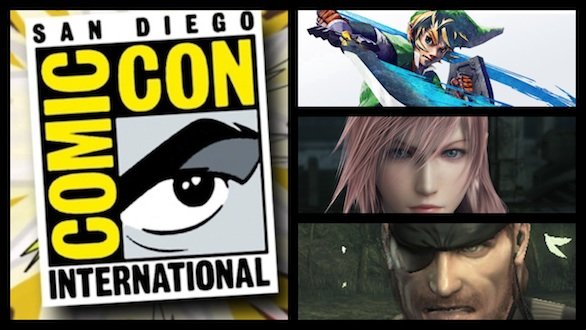 In attesa dell'apertura dei cancelli del ComicCon 2011, Nintendo e Square Enix hanno annuciato ufficialmente la lista di titoli presenti all'evento annuale di San Diego dedicato al mondo delle arti, del cinema, dei fumetti ed ormai anche dei videogiochi.
Tra i titoli più rilevanti di Nintendo troviamo Mario Kart, Super Mario, Metal Gear Solid 3D e Kid Icarus: Uprising per 3DS, mentre per Wii debutterà come versione giocabile The Legend of Zelda: Skyward Sword. Square Enix permetterà invece di provare direttamente durante la convention una demo di Deus Ex: Human Revolution, oltre a Final Fantasy XIII-2 e Dead Island.
Ricordiamo che il ComicCon 2011 di San Diego aprirà i battenti da giovedì 21 fino a domenica 24. Dopo la pausa le intere line-up di Nintendo e Square Enix.

NINTENDO

Nintendo 3DS:

Super Mario 3DS
Mario Kart 3DS
Kid Icarus: Uprising
Star Fox 64 3D
The Legend of Zelda: Ocarina of Time 3D Edition
Pokedex 3D
Metal Gear Solid 3D: Snake Eater
Shinobi
Super Street Fighter IV: 3D Edition
Resident Evil: The Mercenaries
Dead or Alive: Dimensions 3D

Wii:

The Legend of Zelda: Skyward Sword
Kirby Wii
Rhythm Heaven
Fortune Street
Captain America: Super Soldier
Just Dance 3

Nintendo DS:

Dragon Quest Monsters: Joker 2

SQUARE ENIX

Deus Ex: Human Revolution
Final Fantasy XIII-2
Dead Island
Wafku