Star Wars: The Old Republic uscirà a novembre?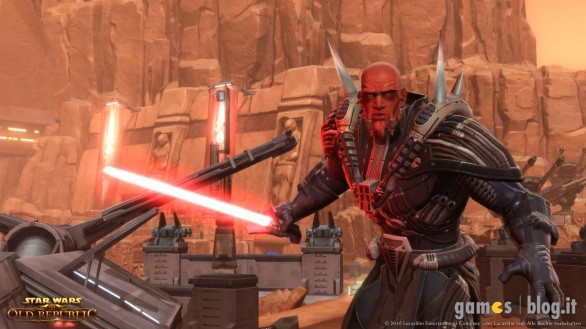 Buone notizie per tutti coloro che aspettano con ansia l'uscita di Star Wars: The Old Republic: secondo una fonte affidabile citata da CVG, il nuovo gioco di ruolo online basato sul mondo di Guerre Stellari arriverà infatti sul mercato nel mese di novembre, che si candida così a diventare un periodo di fuoco grazie all'arrivo sul mercato di altri pezzi da novanta come Modern Warfare 3, Uncharted 3 e Elder Scrolls V: Skyrim.
La notizia arriva nello stesso giorno in cui Electronic Arts ha dettagliato la Collector's Edition del gioco, una confezione da 130£ all'interno della quale sarà presente materiale vario tra cui una statua di Darth Malgus, la mappa di gioco e la colonna sonora di Star Wars: Old Republic, aspettato con ansia anche come potenziale concorrente di World of Warcraft.