Gears of War: The Board Game si mostra in immagini e un trailer esplicativo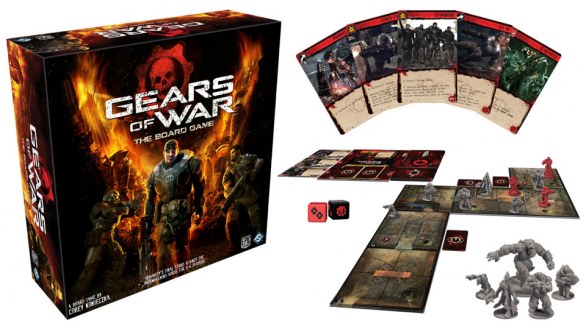 Annunciato allo scorso PAX East 2011, il gioco da tavolo di Gears of War si mostra finalmente in immagini e un trailer della durata di 4 minuti.
Ideato da Fantasy Flight Games, Gears of War: The Board Game porterà la famosa battaglia tra COG e Locuste iniziata su console Xbox 360 anche nei nostri salotti sotto forma di gioco di società. Come potete vedere dal trailer ufficiale, il gioco offrirà la possibilità di intraprendere missioni in cooperativa fino a 4 giocatori, con un sistema di gioco che prevede carte per personaggi e obiettivi, 2 dadi per gestire attacco e difesa, oltre alla gestione della mappa modificabile.
Dal sito ufficiale veniamo a sapere che Gears of War: The Board Game sarà venduto in America al prezzo di 69,99$, mentre non è ancora stata annunciata una data ufficiale. Nell'attesa di maggiori informazioni vi lasciamo alle immagini del contenuto della confezione e il trailer esplicativo.
Gears of War: The Board Game - immagini

via | Kotaku