Xbox Live Marketplace: le novità di giovedì 4 agosto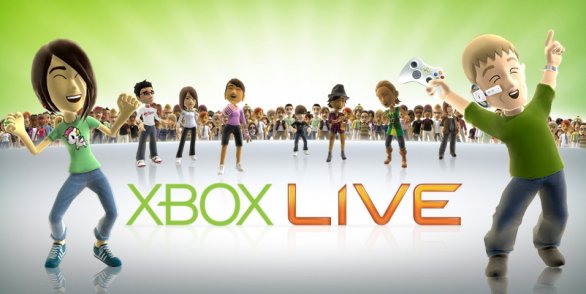 Il nostro consueto appuntamento con le offerte a tempo, le versioni dimostrative, i contenuti aggiuntivi, i titoli indipendenti, i temi e gli accessori inediti per gli Avatar previsti per questa settimana su Xbox Live Marketplace torna anche questa settimana per proporvi tutte le novità riguardanti la piattaforma di distribuzione digitale di Xbox 360.
Diversamente dai Deal of the Week passati, per questa settimana (e fino al prossimo 8 agosto) l'offerta della multinazionale di Redmond consiste nella sola riduzione del 30% del costo in Punti Microsoft del procedimento relativo alla modifica della propria Gamertag (dagli 800 MP soliti, quindi, per questo periodo di tempo limitato si passa a 560 MP).
Per tutte le restanti novità settimanali di Xbox Live Marketplace, invece, non vi resta che seguirci dopo la pausa.

Xbox Live Arcade

Insanely Twisted Shadow Planet

Add-on di giochi

Red Faction: Armageddon - Path to War Red Faction: Armageddon
"Barracuda" - Heart Rock Band 3
"No Sleep till Brooklyn" - Beastie Boys Rock Band 3
"Super Bad, Pts. 1 & 2" - James Brown Rock Band 3
Fortress Infiltration: DW: Gundam 3
The Time of War DW: Gundam 3
"Tell Me Something Good" - Rufus (ft. Chaka Khan) Rock Band 3
"Make Some Noise" - Beastie Boys Rock Band 3
Southern Charisma Pack WWE® All Stars™
Ken Block Special Pack DiRT 3
Legend of Fastest DW: Gundam 3
The Rock Map Pack Homefront

Giochi su richiesta

EA SPORTS™
Pure Futbol
Prison Break

Giochi indipendenti

Who is God
Turtle Casino
Millennium Man
invAIders
Trailer Park King
Phase Runner
CastleMiner

Demo dei giochi

Catherine
Rugby World Cup 2011

Video di giochi

Assassin's Creed Revelations Walkthrough Trailer Assassin's Creed Revelations
Rise of Nightmares Red Band Trailer Rise of Nightmares
Horde 2.0: Five Against All Gears of War 3
E3 Gameplay Part 2 Metro: Last Light
Teach Us The Way Trailer From Dust™
The Rock Trailer WWE 2012

Temi e immagini giocatore

Kmart Protege Gamer Picture Pack Kmart Protege Free Content
Kmart Protege Theme Pack Kmart Protege Free Content
Shark Week Premium Theme Shark Week
Genki Pic Pack Saints Row®: The Third™
Logo & City Pack Saints Row®: The Third™
Opposition Pic Pack Saints Row®: The Third™
Saints Pic Pack Saints Row®: The Third™
Shadows of the Damned Premium Theme Shadows of the Damned
Guwange Gamer Picture Pack 2 Guwange
Guwange Premium Theme 2 Guwange
Guwange Premium Theme 1 Guwange
Guwange Gamer Picture Pack 1 Guwange

Elementi avatar

Sonic 20th Anniversary Cake Sonic Generations
Sonic 20th Anniversary Hat Sonic Generations
JWOWW Hoop Earrings Jersey Shore
Jersey Shore Snooki Hair Jersey Shore
JWOWW Black Dress Jersey Shore
Snooki Leopard Dress Jersey Shore
The Situation Abs Jersey Shore
Jersey Shore Tank Top Jersey Shore
Jersey Shore Glasses 2 Jersey Shore
Grenade Whistle Jersey Shore
MTV Video Music Awards Moonman Suit Rock Band 3
Jersey Shore Glasses 1 Jersey Shore