The Legend of Zelda: gli sfondi ufficiali per desktop in onore ai 25 anni della serie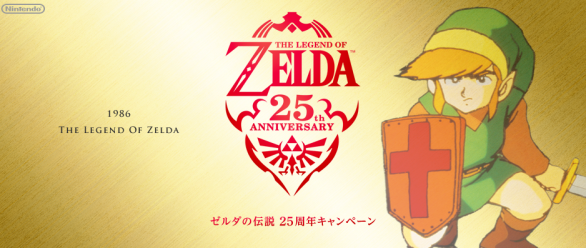 Così come avvenuto mesi fa per Super Mario, Nintendo ha recentemente aperto il sito ufficiale per i 25 anni della serie The Legend of Zelda con una dose di interessanti materiali multimediali.
Presenti sul sito troviamo, oltre al video clip dell'orcherstra proposta alla conferenza E3 2011 e la storia del franchise, una serie di bellissimi sfondi per il desktop ufficiali in diverse risoluzioni.
Disponibili dopo la pausa trovate la galleria immagini che raggruppa i wallpaper scaricabili suddivisi per risoluzione (1024x768, 1280x768, 1280x800 e 1280x1024).
Sfondi desktop di The Legend of Zelda
Risoluzione 1024 x 768:
Risoluzione 1280 x 768:
Risoluzione 1280 x 800:
Risoluzione 1280 x 1024:
Gli sfondi con risoluzioni maggiori sono scaricabili direttamente dal sito ufficiale.