Dead Rising 2: Off the Record - nuove immagini e video dimostrativo sulla modalità Sandbox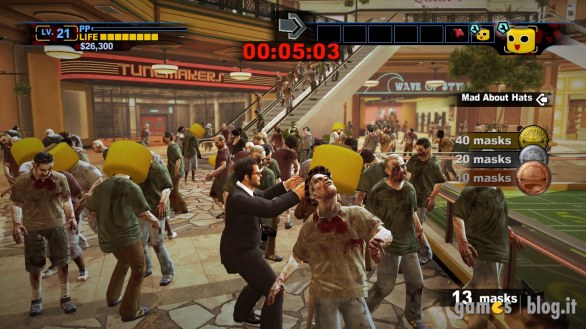 Frank West continua a triturare zombie attraverso un video e una serie di immagini di gioco di Dead Rising 2: Off the Record che ci mostrano la modalità Sandbox escogitata dai ragazzi di Capcom per insaporire il loro ricco piatto videoludico a base di non-morti e di armi non convenzionali.
Diversamente dall'avventura principale, questa nuova modalità non avrà alcuna limitazione e ci permetterà di esplorare libertamente l'ambiente di gioco per raccogliere punti e denaro o per uccidere zombie seguendo degli specifici obiettivi legati alle azioni compiute con determinate armi o, magari, al numero di nemici abbattuti.
L'uscita di Dead Rising 2: Off the Record è prevista per il 14 ottobre su PC, X360 e PS3. Subito dopo la pausa, le restanti immagini odierne e il primo filmato dimostrativo dedicato alla modalità Sandbox.
Dead Rising 2: Off the Record - galleria immagini