La Germania può finalmente giocare a DOOM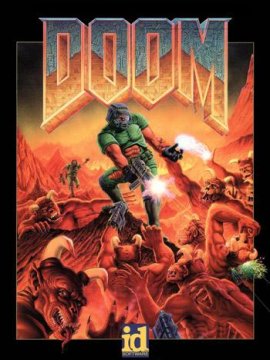 Meglio tardi che mai: nel 2011 la Germania può finalmente giocare a DOOM, a distanza di 18 anni dalla sua data di prima pubblicazione nel resto del mondo. La nazione tedesca ha infatti assegnato un rating di 16+ sia al primo episodio della serie, sia al suo successore DOOM 2, uscito nel 1994.
Dalla data di uscita fino a oggi, entrambi DOOM e DOOM 2 erano stati infatti bloccati per la commercializzazione dal BPjM, il dipartimento federale tedesco che si occupa dei "media dannosi ai giovani", che aveva posto i due giochi sviluppati da id Software nella stessa categoria restrittiva della pornografia.
Landmark titles DOOM and DOOM 2 received a USK 16+ rating in Germany today. Both titles were previously indexed by the Federal Department for Media Harmful to Young Persons (BPjM), which placed the games in the same commercially restrictive category as porn. Pete Hines di Bethesda ha commentato la notizia, affermando di non avere ancora una data d'uscita a disposizione:
"La decisione ci fa ovviamente molto piacere. Non possiamo dare ancora dettagli su quando i giochi saranno disponibili in Germania. Ve lo faremo sapere al più presto."
La decisione del BPjM arriva dopo un ricorso effettuato dalla stessa Bethesda all'epoca della sua acquisizione di id Software: come dicevamo, anche se con ben 18 anni di ritardo, meglio tardi che mai per uno dei titoli più famosi del panorama videoludico.
Via | Joystiq