Need For Speed: The Run - trailer italiano e nuove immagini dei bonus preordine "Challenge Series"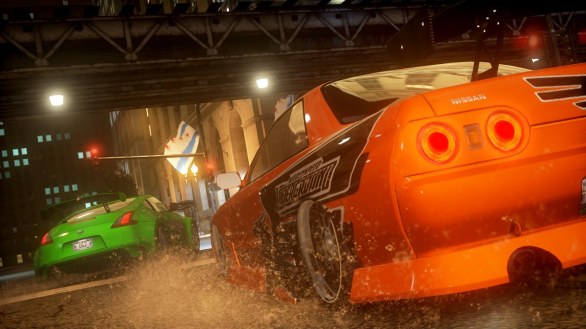 Electronic Arts ha diffuso un video e nuove immagini relative al pacchetto bonus "Challenge Series", uno dei tre disponibili per chi preordina Need For Speed: The Run.
«Preordina Need for Speed The Run e sblocca due auto bonus e tre eventi ispirati a Need for Speed Underground. Al volante della Nissan 370Z, e della celebre Nissan Skyline GT-R R32, correrai sulle strade cittadine di notte contro le più affascinanti auto truccate mentre combatti per la tua reputazione su strada. Vivi il brivido di Need for Speed Underground ancora una volta»
Need for Speed: The Run è previsto in uscita per il 18 novembre su PlayStation 3, Xbox 360, PC, Nintendo Wii e 3DS. A voi il video, dopo la pausa.