Need For Speed: The Run - immagini e video sul Porsche 911 Carrera S della Collector's Edition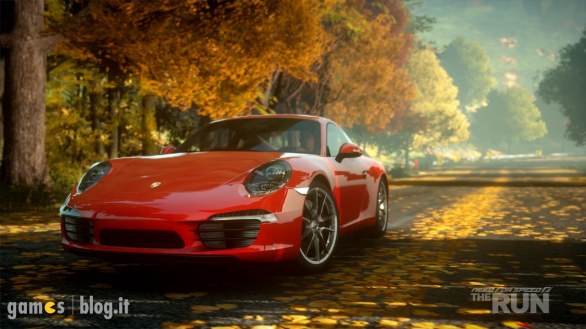 Gli sviluppatori canadesi di EA Black Box ci deliziano con un filmato in cinematica e una serie di immagini dedicate al Porsche 911 Carrera S che arricchirà sottoforma di contenuto aggiuntivo gratuito la Collector's Edition di Need for Speed: The Run.
La dreamcar della storica casa automobilistica teutonica andrà quindi ad aggiungersi ai DLC bonus per il preordine che, ispirati ai precedenti capitoli di questa famosa saga velocistica di Electronic Arts, consentiranno agli appassionati di sbloccare nuove auto e degli eventi supplementari che andranno ad integrarsi con quelli della "carriera" principale che, lo ricordiamo, ci vedrà partecipare ad una maratona illegale da San Francisco a New York lungo una serie di tappe al cardiopalma con poliziotti al seguito.
L'uscita di Need for Speed: The Run è prevista per il 18 novembre su PC, X360,Wii, PS3 e su tutte le altre piattaforme fisse e portatili prodotte e vendute in questo braccio a spirale della Via Lattea.
Need For Speed: The Run - galleria immagini