Dead Rising 2: Off the Record - nuove immagini sul sistema di gioco con la fotocamera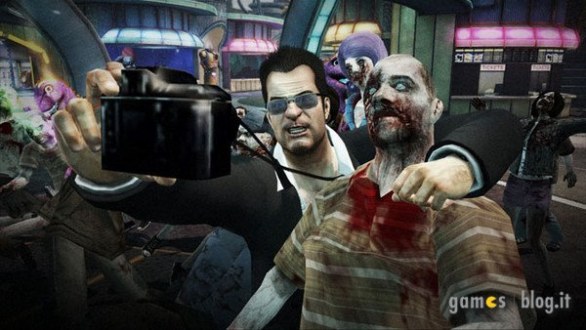 I ragazzi di Capcom Vancouver (ex Blue Castle Games) aprono virtualmente le porte dei loro studi per consentirci di ammirare una nutrita galleria fotografica di Dead Rising 2: Off the Record incentrata sulle meccaniche di gioco con la fotocamera.
Prima di diventare un sadico zombicida, infatti, il buon Frank West era un grande fotografo e sarà proprio questo il motivo per cui, diversamente da Chuck Greene, deciderà di impiegare la sua fida macchinetta digitale in combinazione con le armi di fortuna costruite in loco per aumentarne l'effetto distruttivo attraverso dei bonus (espressi sia come danno arrecato ai non-morti che come punteggio) legati agli eventi immortalati in foto, producendosi così nei simpatici siparietti che potrete ammirare nella galleria odierna.
Prima di lasciarvi, approfittiamo dell'occasione per ricordarvi che Dead Rising 2: Off the Record verrà commercializzato il 14 ottobre su PC, Xbox 360 e PlayStation 3.
Dead Rising 2: Off the Record - galleria immagini