Spider-Man: Edge of Time - nuove immagini di gioco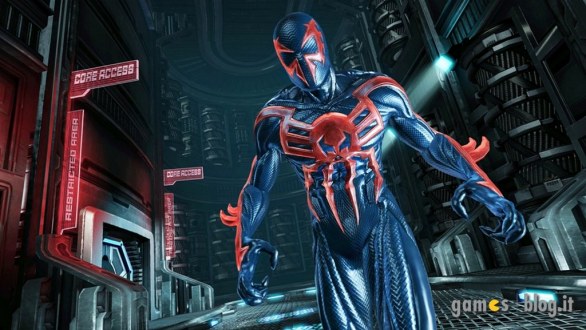 Peter Parker e Miguel O'Hara continuano ad alternarsi in foto per festeggiare l'avvenuta commercializzazione di Spider-Man: Edge of Time negli Stati Uniti e, naturalmente, per propiziare l'uscita a breve nel Vecchio Continente di quest'action sfornato dagli studi canadesi di Beenox.
Esattamente come in Shattered Dimensions, anche in questa nuova avventura lo storico eroe di Marvel e il suo omologo futurista del 2099 dovranno unire le forze per contrastare lo scienziato pazzo Walker Sloan prima che riesca a distorcere lo spazio-tempo fino a far collassare questa regione dell'universo in un gigantesco buco nero.
Spider-Man: Edge of Time sarà disponibile qui da noi per il 14 ottobre nelle versioni PC, PS3, X360, Wii, 3DS e DS.
Spider-Man: Edge of Time - galleria immagini